Feeling unsure whether your content really grows your business?
Join "Rock Your Content" workshop and make 2024 your year! >>>
I help ambitious businesses and projects tackle the overwhelm related to all things content – so that you can express your message with clarity, speak right to the hearts of your dream clients and grow a successful business. 
LET'S GROW YOUR BUSINESS THROUGH CoNTENT
WHAT DO YOU NEED RIGHT NOW?
A CUSTOM-MADE PLAN TO REACH YOUR GOALS
A solid communication strategy saves time and improves profits.
Strategy gets you in front of your dream audience and helps you craft a powerful message.
COPYWRITING THAT CONVERTS
Quality content positions you as a thought-leader in your industry.
Turn followers into clients and grow your business through strategically planned blogs, emails and websites.
CREATE QUALITY CONTENT YOURSELF
Be the voice of your company and create quality content yourself.
With the right tools and templates, you can get the job done quickly and free up time for other priorities.
get your dream audience line up behind your door!
hear it from happy clients
I've been really impressed by Pauliina's work as a copywriter. She not only produces excellent content (articles and social media posts) with a strategic focus, but also knows how to adopt a relevant style and build in natural links to a clear call-to-action – which is not easy to do."
Melitta Campbell
Business Coach for female entrepreneurs
We developed a clear communication strategy for our start-up through Pauliina's Communication Booster program. Thanks to this strategy work and redesigning our website, our website traffic has increased tremendously, and we get new newsletter subscribers every day. Our network keeps growing and Loopi's concept gets more and more attention.

Simone Köchli
Project & Community Management
Loopi
When I launched my natural cosmetics company, &TheGreen, I was a little all over the place. Pauliina helped me focus on one channel and came up with good ideas for newsletter content. I really recommend working with her!

Aurélia Tacchini
Founder & CEO
&TheGreen
Pauliina creates engaging content and finds interesting topics and angles every week. She has helped us get amazing results: we have 52% more unique website visitors and the page views have grown by 250%. Visitors spend more time on the site than before, the conversion rate is up and the bounce rate is down. 
Nicolò Fisogni
Founder & CEO
Surveyeah
Journalist turned copywriter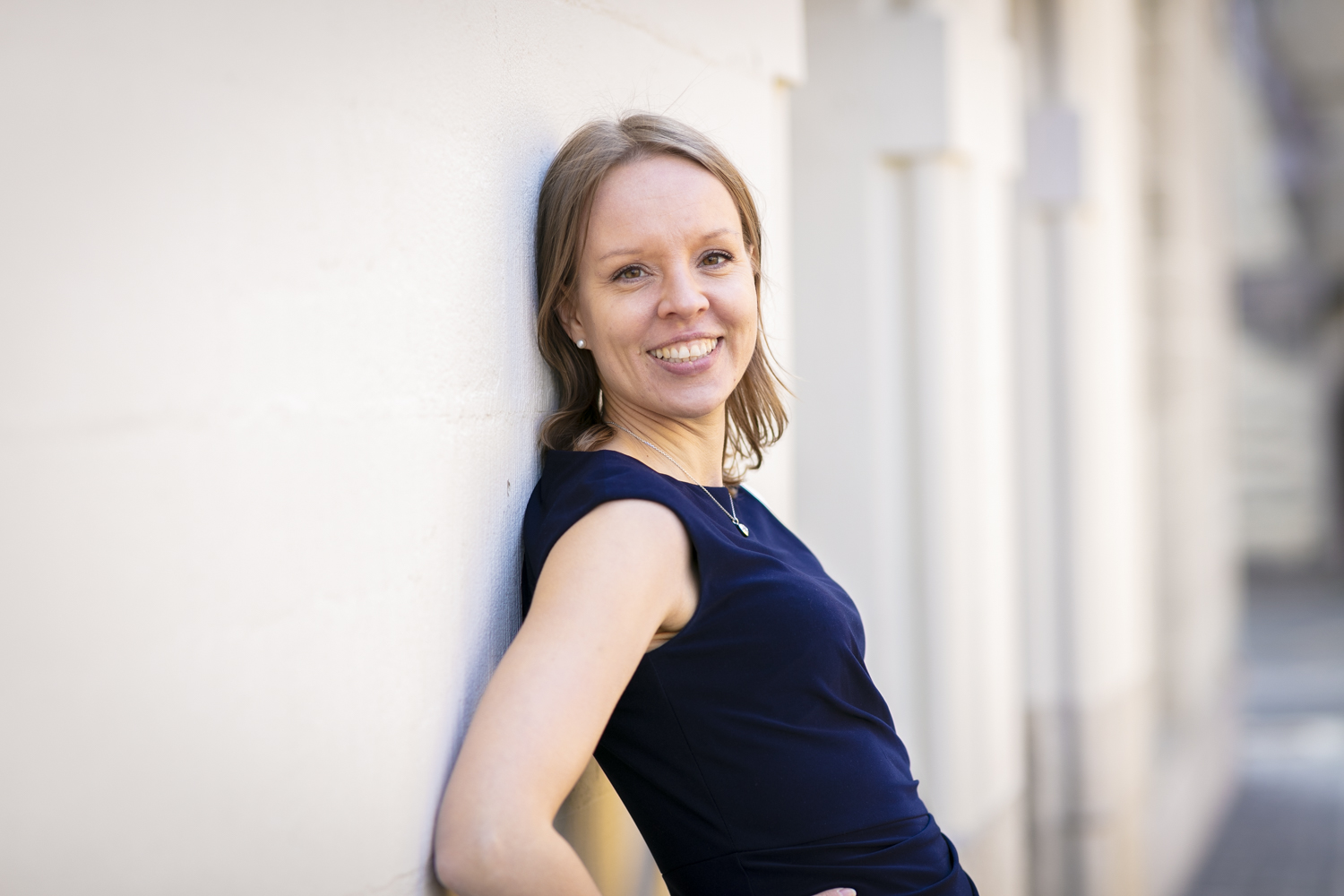 I'm passionate about writing, but being a copywriter never made it onto my dream job list.
Indeed, it took me a few detours to become a mission-driven word wizard, but each detour taught me important skills:
Working as a journalist taught me to do background checks, interview people and adapt my tone of voice to each channel and project.
Working as an editor equipped me with the special skill to clarify any messy text and make complex topics simple.
Working in corporate communications and PR gave me an important lesson in how to turn company content into engaging and interesting texts.
But what was the nudge I needed to become an entrepreneur?
Don't keep your audience waiting!
Create content that fills their needs and turn your business into an even bigger success. Turn your vision into reality!