What does scaling content mean and what should you know about it? Learn from our guest expert Toby Craven from Inflo.ai.
How do you plan to scale your content marketing strategy over the next few years?
Content marketing has become a significant part of the digital marketing landscape. In fact, according to research, content marketing generates a trillion annually worldwide. And with the rise of social media platforms such as Facebook and Instagram, content marketing has become even more critical.
As the demand for content continues to increase, so does the competition. The good news is that you don't have to start from scratch. There are proven strategies that you can implement today to ensure that your content marketing strategy scales successfully into the future.
This article will discuss content marketing goals for 2022 and the things you need to know about scaling your content.
What is content marketing?
The term "content marketing" has been around since 1996, when it was coined by John Oppedahl; however, since then it has come to include even more methods of creating and distributing valuable information about a company or product to attract customers and visitors.
This new definition of content marketing is much broader than just writing blog posts or posting pictures on social media. It includes everything from videos and infographics, to eBooks and white papers.
According to research, content marketing is defined as "the act of creating and sharing relevant and useful content for free distribution via any available channel."
So what exactly is content marketing?
It's an umbrella term used to describe all types of content created by businesses for their purposes. For example, it could include blogs, articles, case studies, videos, podcasts, etc.
What makes content marketing work?
The key to successful content marketing is to create high-quality content that provides real value for your customers. It means that you need to answer questions about your product or service, provide helpful information, and give them something they cannot find anywhere else.
If you're not sure if your content meets these criteria, then you should consider hiring a content marketing agency to help you out. They can analyse your current content and suggest improvements based on customer needs.
Who will be reading your content?
The answer to this question depends on what kind of content you create. For example, if you write about solving a problem, you should focus on solving the problem for your readers.
However, if you write about why your product is better than its competitors, your focus should be on showing people why and how that's the case. It's crucial that you don't do this in a sales-y way! Readers spot it easily, and it makes them want to run a mile. Try to strike an educational tone.
You also want to make sure that your content is written at a level that makes sense for the people you're targeting. For example, if you write about technical topics like programming languages or computer science, your target audience should be people who already know those subjects.
Goals for Content Marketing
The most important thing to understand about content marketing is not just about creating great content. It's about getting people to consume it. That means understanding what motivates them and why they share it.
Increase brand awareness
The best way to increase brand awareness is through content marketing. It includes creating blog posts, videos, infographics, social media updates, etc.
Increase brand authority
The most important thing about content marketing is that it should always build relationships with customers. It means creating content that helps them solve problems, makes them feel special, or gives them something they want.
It doesn't matter if the content is written by you or someone else; what matters is that it serves a purpose.
Build trust and rapport with your audience
The goal of content marketing is to build relationships with your audience. It means creating content that people want to read, share, and engage with. It's not enough to just write great content; it needs to be written for the right audience.
For example, if you're writing for an industry blog, you don't want to talk down to your readers. Instead, you should aim to provide useful information they'll find valuable, and assume the reader already has a broad understanding of the industry.
Attract new prospects to your marketing system
Content marketing aims to attract new prospects to your marketing systems. It means creating content that will capture people's attention and keep them coming back for more. It also means making content that will appeal to different audiences to share with others.
Explore prospect pain
The content strategy should be to provide information that helps prospects solve problems. It needs to be relevant to the audience and users, be actionable, and offer real solutions. If it doesn't, it's not going to move the needle.
Illustrate benefits
Content marketing goals 2022 will require a shift from "content creation" to "content consumption." The goal is to drive engagement through social media, email newsletters, and other channels. It means creating content that people want to share rather than just publishing.
Overcome objections
The most common objection I hear from people who want to start blogging is, "I don't have anything interesting to say." It is a problem because they will not write enough content to build a blog audience. If you don't produce content regularly, you won't attract readers.
Paint the picture of life with your product
Content marketing aims to increase awareness of your brand, products, services, and company culture. It means creating content that will attract new customers to your business. It could be a blog post, video, infographic, podcast, or other media type.
Generate sales leads
The goal of content marketing is to generate leads and sales. It means that if you want to see results from your content marketing efforts, then you need to focus on generating traffic.
Convert more leads into customers
The best way to convert leads into customers is by creating content that helps them solve problems they face. It will give them a clear benefit from what you offer, increasing trust and leading to higher conversion rates.
Improve retention
The most important thing to remember here is that you should always ask yourself what you want to achieve from each content you produce. If you don't have any clear objectives, it will be difficult to measure whether or not your efforts are successful.
Foster customer loyalty
The best way to build long-term relationships with customers is by providing them with helpful information and services. It will encourage them to come back to your business again and again.
If you want to keep your current customers happy, you need to provide relevant content. It means creating new products and services they will find helpful, but it also means making sure you're providing them with content that keeps them engaged and interested.
Build interest groups for retargeting
Retargeting allows you to target people who visited your website but didn't convert by displaying ads to them across different websites. It's a great way to keep people engaged with your brand after they've left your site.
Build your reputation with search engines
Search engine optimisation (SEO) is one of the most important aspects of any digital marketing strategy. It helps people find your website and pages through organic searches on Google, Bing, and Yahoo. SEO is all about making sure your site appears high in relevant results on search engines.
5 things you need to know about scaling your content
When content marketing is not a one-size-fits-all solution, the most important thing to remember. It will take some trial and error to find out what works best for your business.
Develop a Content Marketing Strategy
The best way to develop a content strategy is to start by defining your goal. What will it take to see this goal achieved? Once you have a clear idea of your goal, you can set out the steps required to achieve it.
Create a Style Guide
The style guide will help you keep consistent across all your content, from blog posts to social media updates. It will also help you avoid any potential legal issues by ensuring you're using the right fonts, images, and colours.
Find Experts in Your Field
If you want to find experts in your field, you can search online to find experts relevant to your topic.
Use Time-Saving Tools and Systems
The most important thing to remember here is that you don't need to reinvent the wheel. There are plenty of tools out there that will save you time and allow you to focus on what matters – creating great content.
Track Results and Incorporate Changes
The best way to track results is by using Google Analytics. It will give you a clear picture of what works and what doesn't. You can then incorporate changes into future campaigns.

ABOUT THE AUTHOR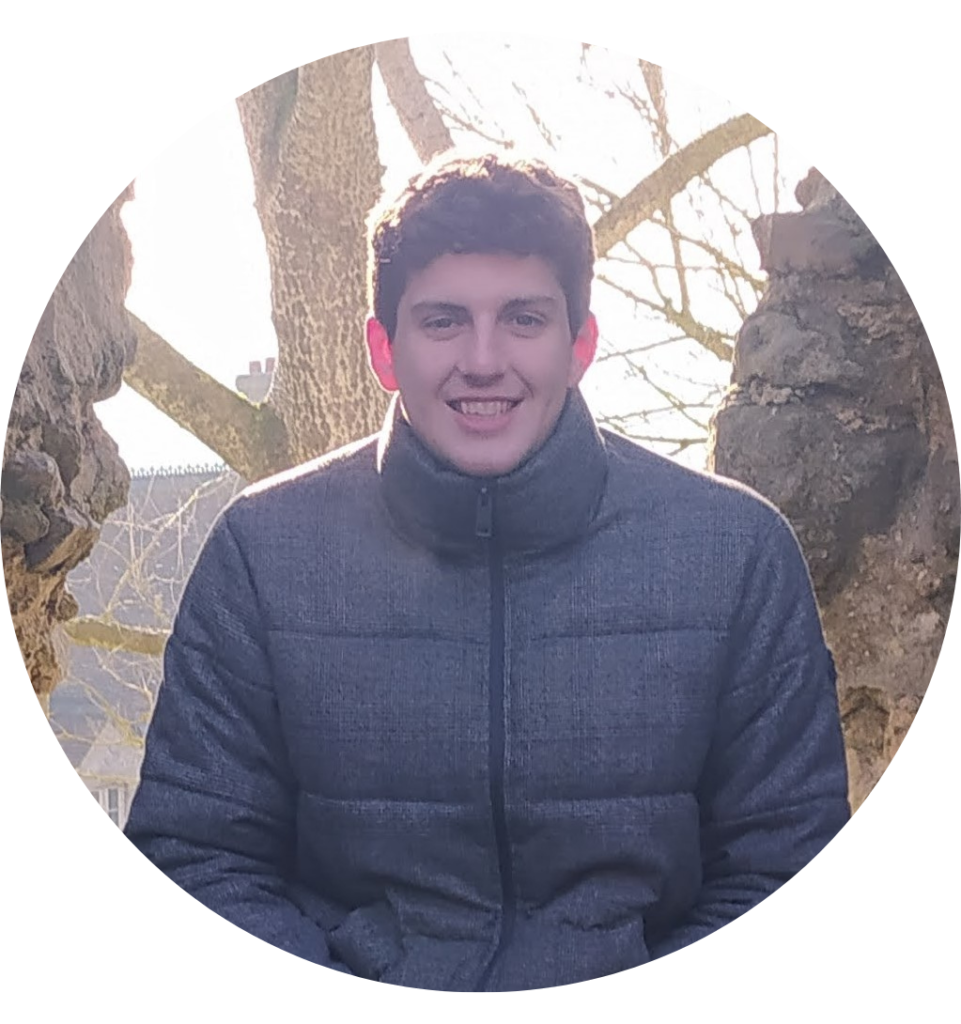 Toby Craven is the Head of Content for inflo.Ai, a marketing platform that makes it easier for businesses to scale their content production.
To find out more about inflo.Ai, check out their website here, where (if you like what you see!) you can also get 14 days of free access for your business.