Feeling unsure whether your content really grows your business?
Join "Rock Your Content" workshop and make 2024 your year! >>>
Behind the scenes
My mission is to help entrepreneurs build their empires. But how did it become my vocation? There is a story to it.
When I graduated from university, my dream was to become a news journalist. I lived in Finland and dreamt of a career as a foreign correspondent in a French speaking country. In many ways, that is where I am now, 15 years later.
After graduation, with my master's in social sciences in hand, I found myself working on magazines. Weeklies, monthlies, bimonthlies; general, specialised, lifestyle, societal issues; I had it all covered. I loved specialising in wellbeing, nutrition, working life, psychology and finance. I found my passion in writing and editing articles and turning complex topics into engaging and interesting texts. It was, and still is, where I feel at home.
I also tried my hand at the corporate side in a press agency job where I learned how to manage multi-stakeholder projects, budgets and teams of freelancers. The exhilaration of getting to know a new client was followed by the detective work to understand their goals and find the best ways to reach and exceed them.
There's nothingquite as rewarding as seeing your client's project getting the press coverage it deserves or learning how a rebranded website has skyrocketed their lead generation.
Still, during those professionally fulfilling years, there was a nagging feeling that kept me in its grip. As if I wasn't really in the right place, as if I could be doing something more, making a bigger impact.
It took me over 10 years, moving abroad and getting married, becoming a mum and reconsidering my priorities, until I was ready to admit that I needed a change. When I took the step to launch my own business, I finally started feeling that I'm exactly where I want to be in the world.
I use my feature writing skills, my quick wit and personal writing style to create content that my clients need to turn their vision into a reality.
I took my strategic experiences gained by working with big companies and applied the lessons learned to help small businesses structure their communication and get big results with limited resources.
And though I am not officially a foreign correspondent, I do a similar thing: decrypting foreign worlds and making them easily understandable for others. Breaking complicated issues into pieces that are small enough for the reader to digest. And I do get to put my foreign language skills to use on a daily basis, working with both French and English-speaking clients.
This is my new vocation: to take bits and pieces from all of my experiences and use that to help you get your message across and make the impact you want to make in the world.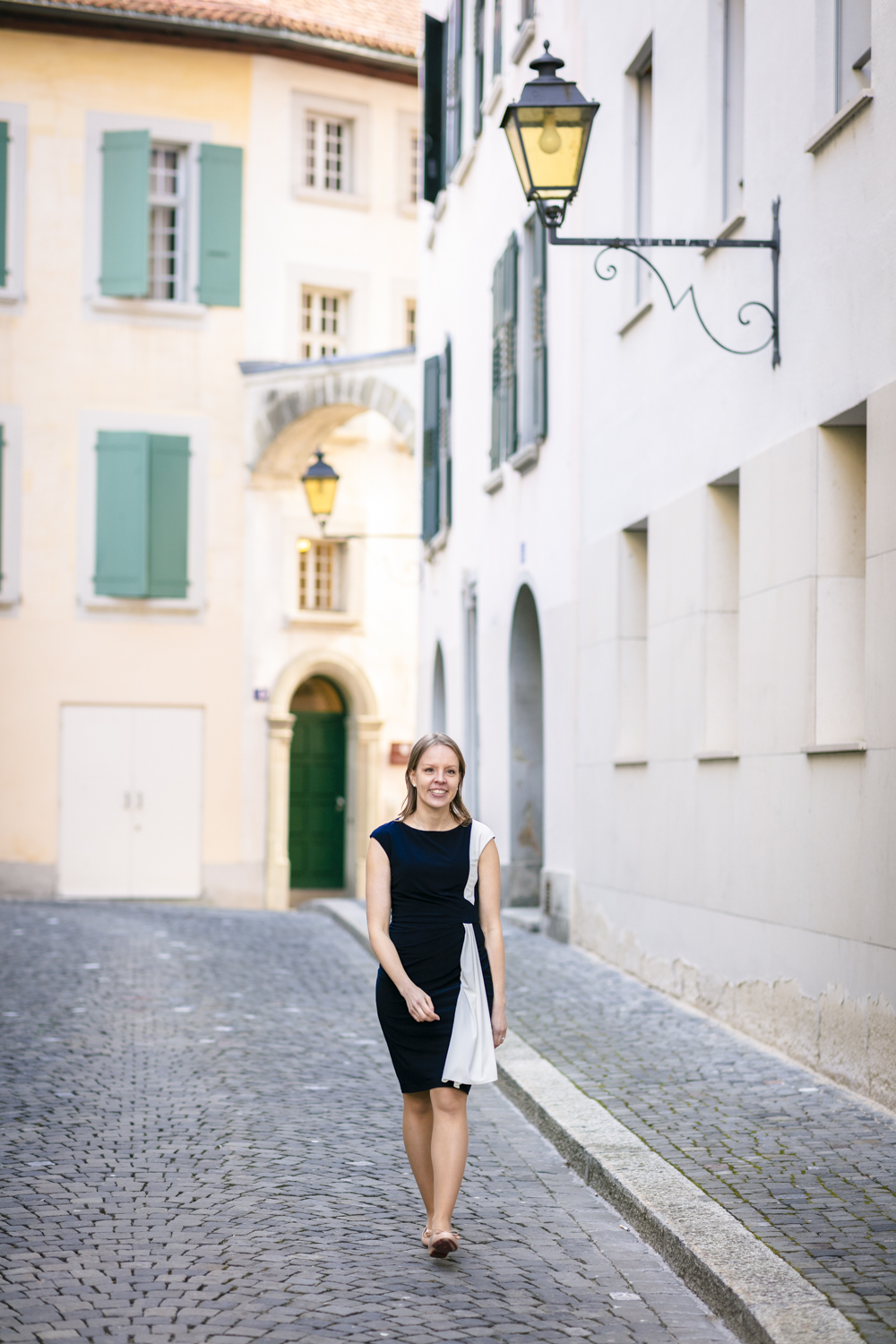 Don't keep your audience waiting!
Create content that fills their needs and turn your business into an even bigger success.