CREATE CONTENT THAT GROWS YOUR BUSINESS AND GETS YOU RESULTS!
MY FREE CONTENT GUIDE SETS YOU UP FOR SUCCESS IN 10 MINUTES! >>>
Pauliina With 2 "I"s
impactful communication for
small businesses with mighty missions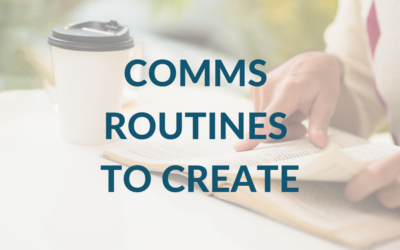 A few essential communications routines improve productivity and quality alike – but implementing them can be hard. Review your team and see which routines and processes could help you succeed.
read more
do you need sturdier tools to take your communication to the next level?
Check out my 1:1 services and group programs.