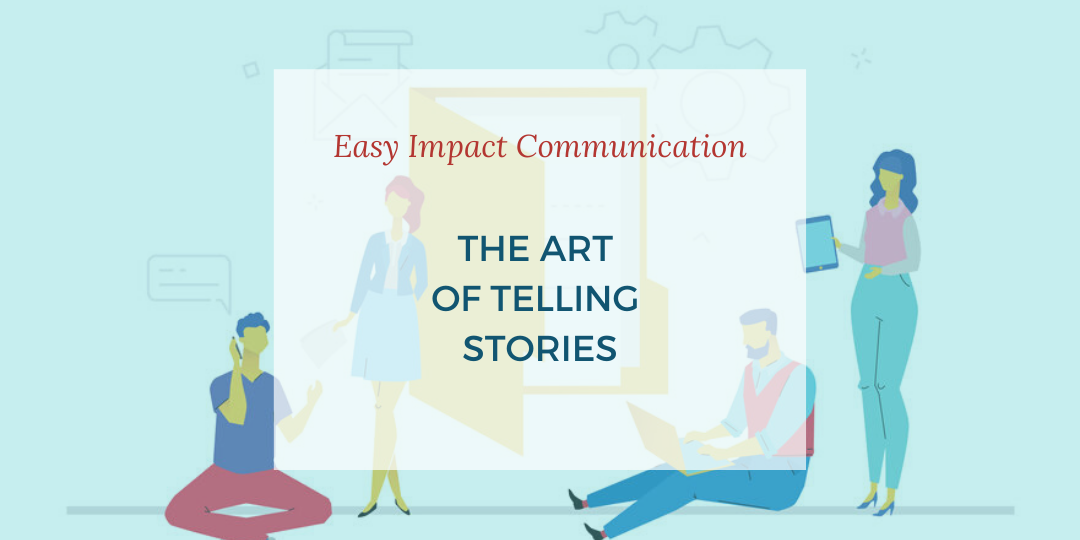 Master the art of storytelling
Every piece of content can be transformed into a story with a few simple techniques.
Hi there! Great to have you back here for part 4 of Easy Impact Communication! In the previous part we covered communicating your numbers – and this week, it's time to dig a little bit deeper into the art of storytelling.
A quick reminder before we get started: if you have any questions, don't hesitate to drop them in the comments or via email. At the end of the series, I'll gather all the questions and answers together in one document that helps you and all your fellow followers navigate through the most common communications obstacles.
Why do you need stories?
Like we discussed earlier, figures are important because they help your followers, readers, clients and investors to see instantly the difference you've made in the world. However, numbers can only take you so far. In a way, they show the big picture: how many lives you've touched, how many people helped. What they won't show is how you've helped them.
That's where the stories come in. With stories, you can show the world how you've changed it. How exactly you've made people's lives better and solved their problems.
Where to find stories?
Stories are everywhere – and better yet, your clients and beneficiaries are probably just waiting for an opportunity to share theirs. The first step to finding these stories is to set up a system to ask users – regularly.
You can, for example, send a follow-up survey some time after people have used your services or participated in your programs. Ask how their life has changed or how they have used your product or service. What kind of difference has it made for them?
You probably won't use all these stories, though. They are raw material, and after a while you'll have a content bank full of stories to choose from. Some stories can maybe be used as they are, but some might require a follow-up interview to find out more.
How to write a story?
Once you have the information, you need to either rewrite it completely or at least edit it a little bit. Any customer comments can be made into a story with this simple formula:
Describe the situation in the beginning. What were the struggles and frustrations your clients were dealing with?

Explain how they used your products or services. Did they buy a physical or downloadable product? Did they use it regularly?

Share the end result. What happened or changed? Why are they happier now? How is their life easier?
Use as many concrete details as you can (this is why you probably need to conduct that interview). Describe people's living conditions, feelings, frustrations and struggles as well as their triumphs and successes.
Where can you use the story?
Everywhere! Repurpose the story and use it all your channels. You can tell the whole story in your blog or podcast, take a few quotes from it for different social media channels or even make a short video of highlights.
Good practices
Make sure to publish stories regularly, not only once or twice a year.
Use visuals. People's faces make them instantly relatable. If you can't use portraits, graphics or stock photos also work.
Ask for permission. Make sure people know how you are going to use the material and they are fine with it.
If possible, link back to people's own sites to give them visibility.
In the next part of the series, I'll reveal my best tricks to create an Impact Report with very little resources. Stay tuned!