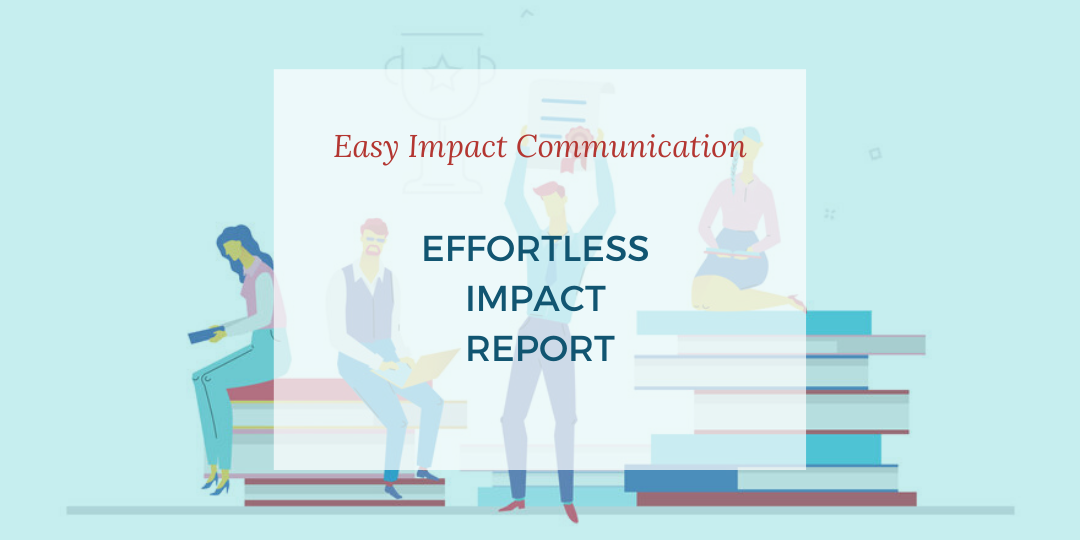 Impact report with little resources – mission (is) possible!
An Impact Report shows investors and clients what your company has achieved. Make creating a report an annual habit.
Good job, people! We've made it this far: our final part of Easy Impact Communication. This is the last part of the series, but I still have one surprise waiting for you, so stay tuned. 
Today we'll be talking about Impact Reports. 
And before you let out a heavy sigh proclaiming: "I don't have time for this anymore!", I'll drop in the good news: if you have been implementing the steps we have presented in earlier parts of the series, you probably already have all you need. You just need to put it all together.
Now that we are at the end of the series, I would love to hear from you. Which part did you find the most interesting? What tool or tip are you putting into action right away? Be sure to send me all your questions – I'm going to share the answers with all the participants in a FAQ document.
And don't forget about that special treat I promised earlier – stay tuned for more details soon!