CREATE CONTENT THAT GROWS YOUR BUSINESS AND GETS YOU RESULTS!
MY FREE CONTENT GUIDE SETS YOU UP FOR SUCCESS IN 10 MINUTES! >>>
The businesses I've helped grow
Portfolio – Copywriting & Content Creation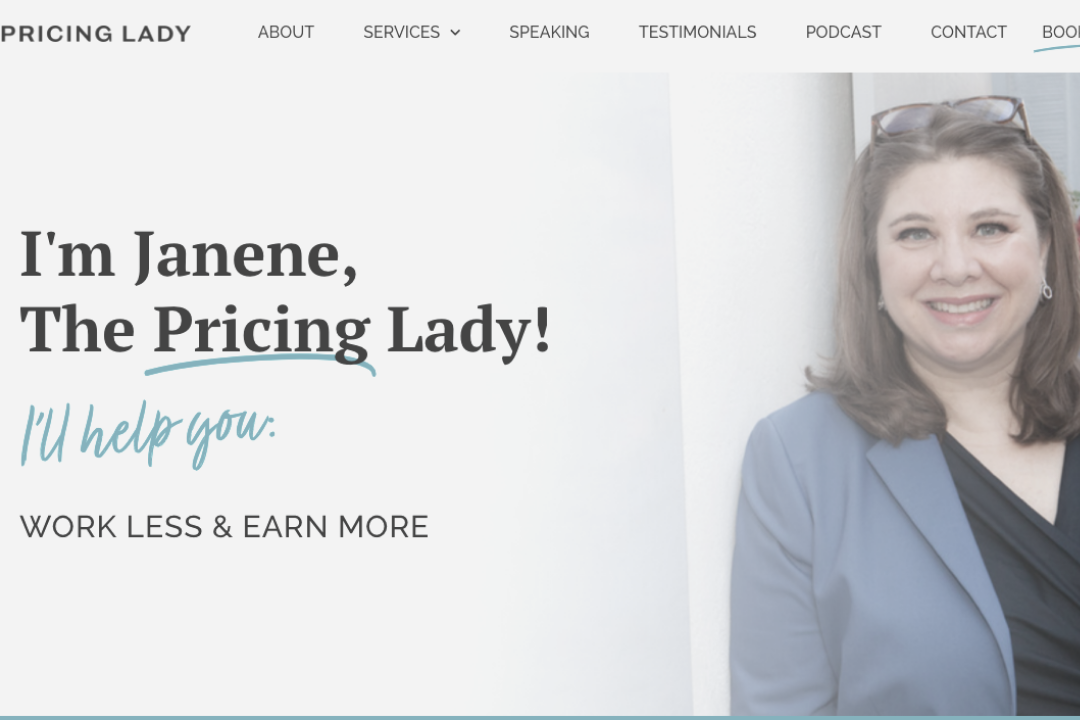 PROJECT
Website copywriting presenting the brand of a B2B service company. 
CLIENT
The Pricing Lady, pricing coach and consultant Janene Liston.
"I'm so glad I decided to work with Pauliina – she was amazing. She did a great job on the copy for my website and was a master at helping me tease out just the right messages to deliver. If you're looking for help with communications in your business, I can only recommend you give Pauliina a call."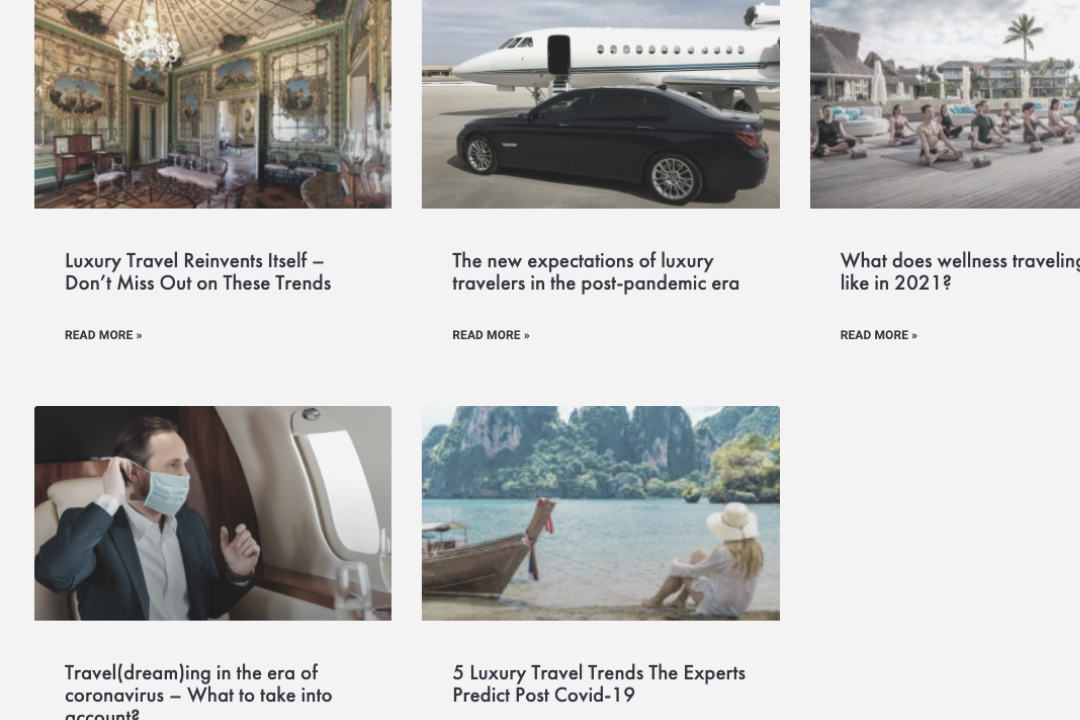 PROJECT
Series of blog articles to establish the brand, engage with prospective clients and improve website traffic
CLIENT
Hobal Luxury Collection, Worldwide boutique hotel group
Blog posts have increased the website traffic by 30-42%. Pauliina's style adapts graciously to our brand and her articles engage with our audience.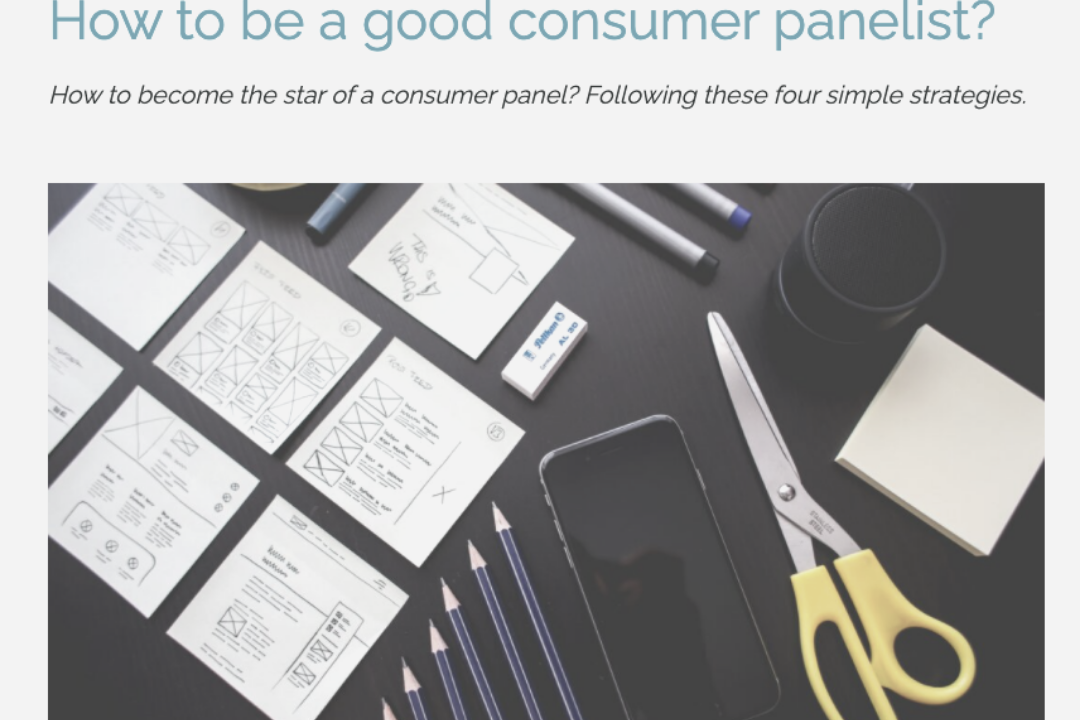 PROJECT
A weekly blog article to improve website traffic & improve conversion
CLIENT
Surveyeah, global consumer survey and marketing research platform
"Thanks to consistent blog content, we have 52% more unique website visitors and the page views have grown by 250%. Visitors spend more time on the site than before, the conversion rate is up and the bounce rate is down."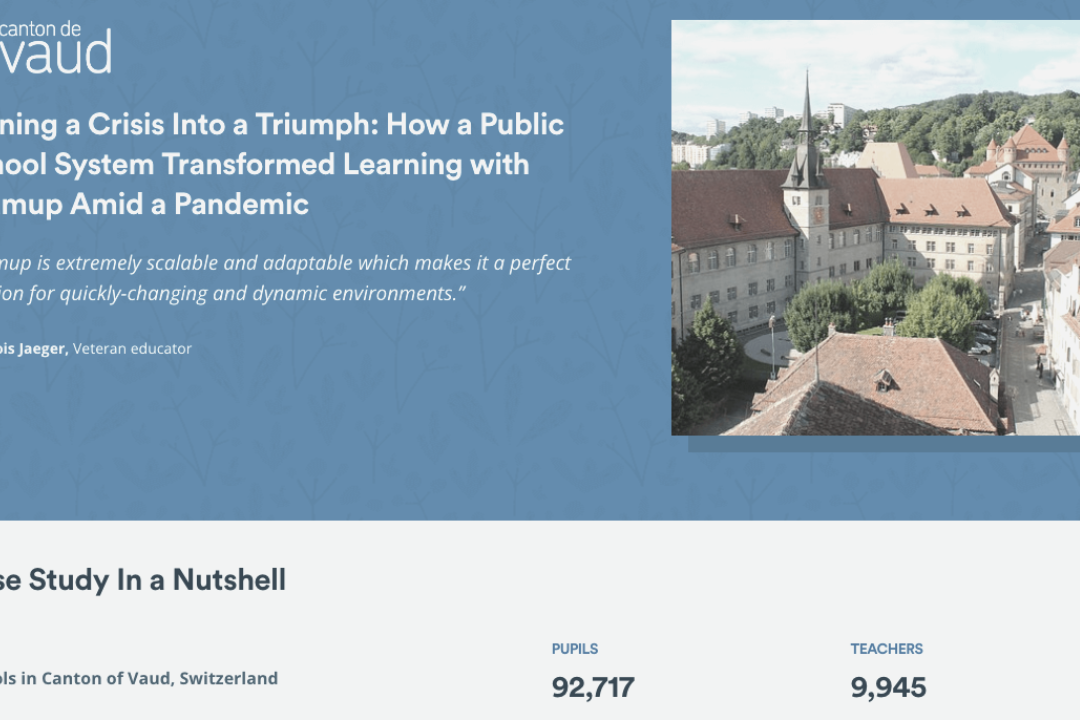 PROJECT
Client case study for a SaaS company highlighting the value of the collaboration. 
CLIENT
Teamup, a SaaS platforms offering scheduling, organising and sharing solutiosn for companies and individuals.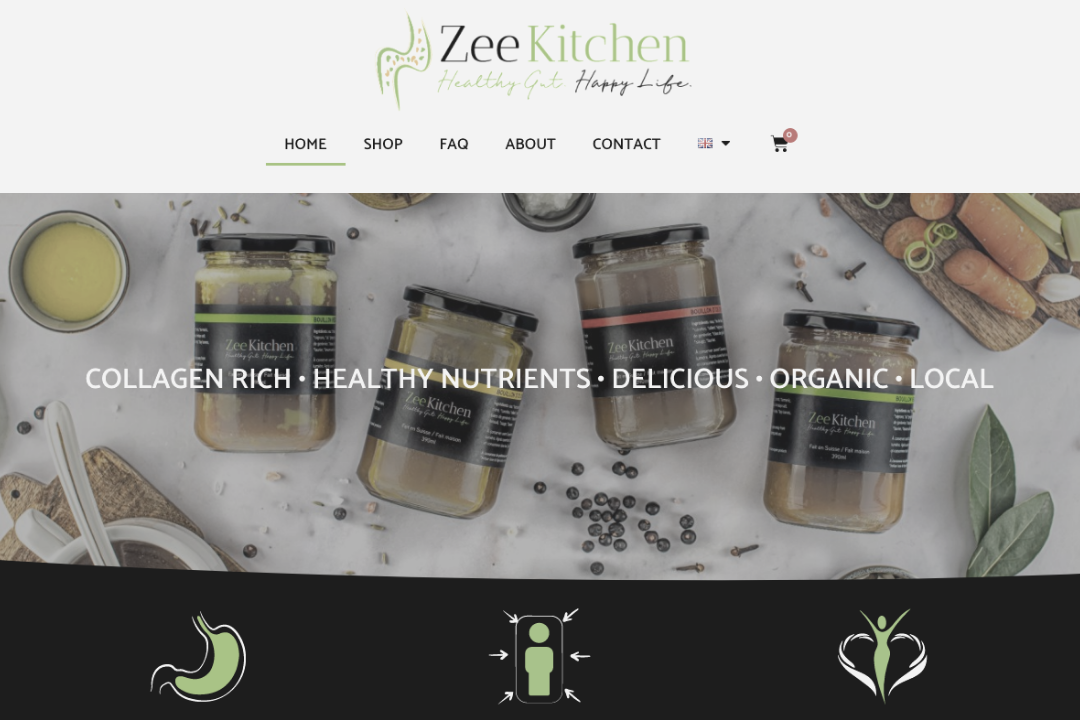 PROJECT
Website copywriting for a new online business, to support sales and educate the audience on the topic of gut health
CLIENT
ZeeKitchen, online food store selling healthy and organic food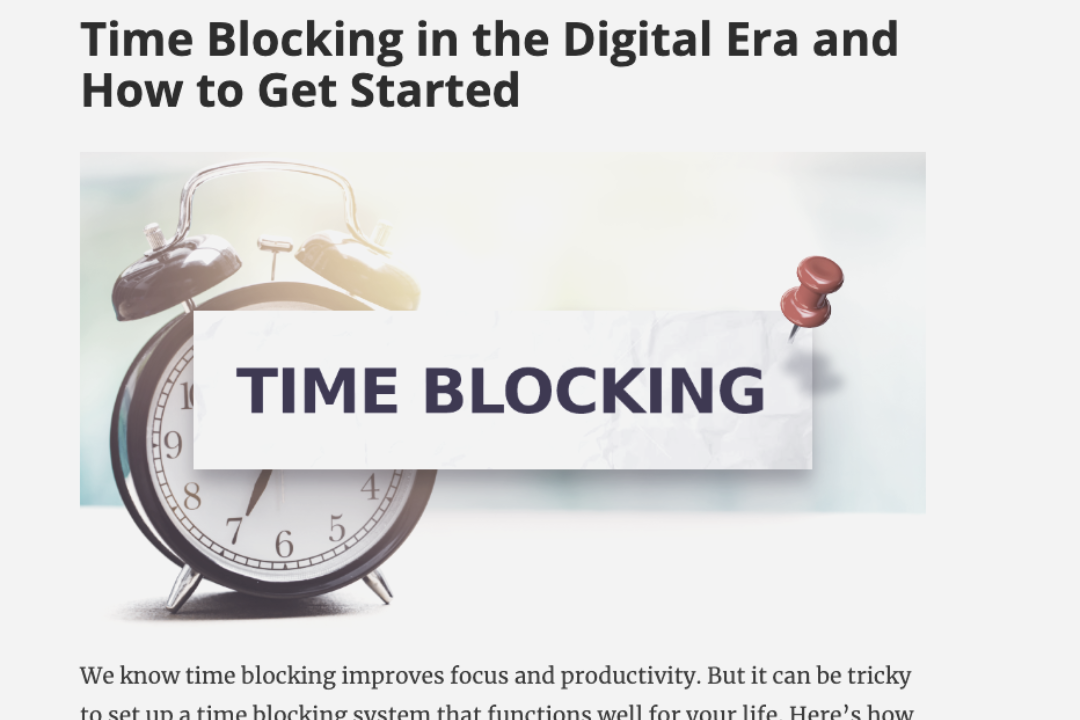 PROJECT
Series of blog articles about productivity-related topics to showcase different features of the tool
CLIENT
Teamup, a SaaS platforms offering scheduling, organising and sharing solutiosn for companies and individuals.
Wonderful copywriter
"I've been really impressed by Pauliina's work as a copywriter. She not only produces excellent content (articles and social media posts) with a strategic focus, but also knows how to adopt a relevant style and build in natural links to a clear call-to-action – which is not easy to do."
Fresh perspective!
"Pauliina's help in copywriting was like a breath of fresh air on our content.
Looking at things from a new perspective, she captures the brand message and tone of voice easily.
Working with her has helped our team communicate our mission  in a clear and engaging way."
Spot-on video scripts
"Collaborating with Pauliina on our video script was enjoyable and effortless! We're impressed with her ability to capture the essential message and turn it to captivating copy – and then adjusting it to different companies and platforms."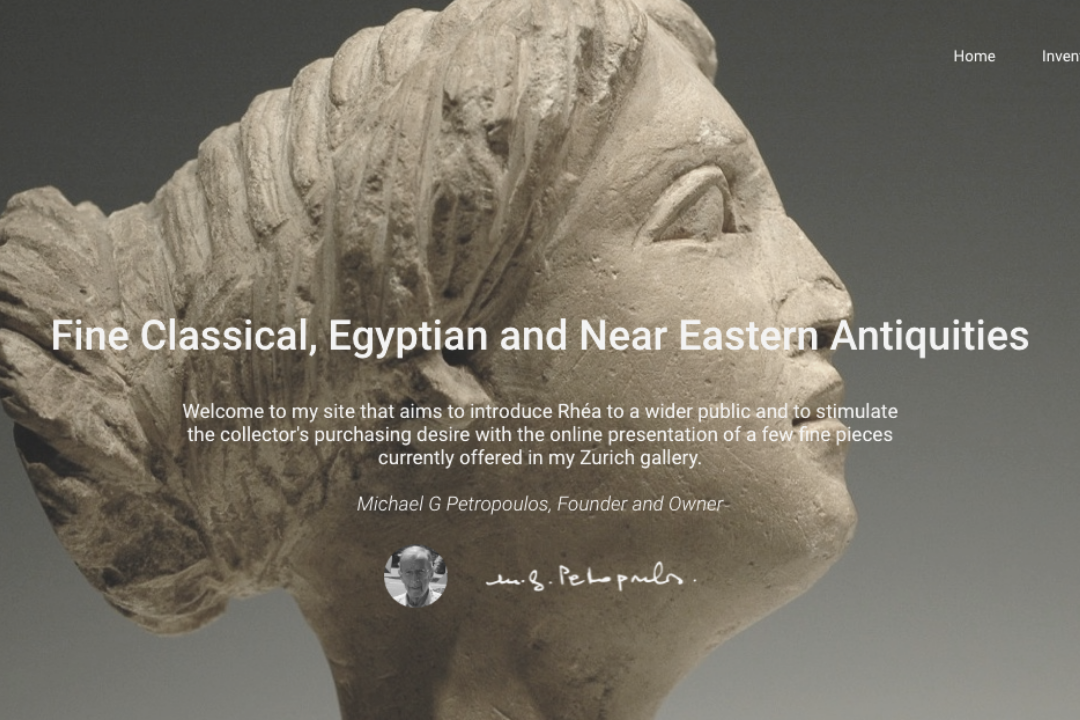 PROJECT
New copy for a gallery website, highlighting the unique story of the business.
CLIENT
Rhéa Galerie, a gallery displaying fine Classical, Egyptian and Near Eastern Antiquities in Zurich.
"Pauliina Rasi did a very good job on our new website. She is very cooperative and efficient. I highly recommend her!"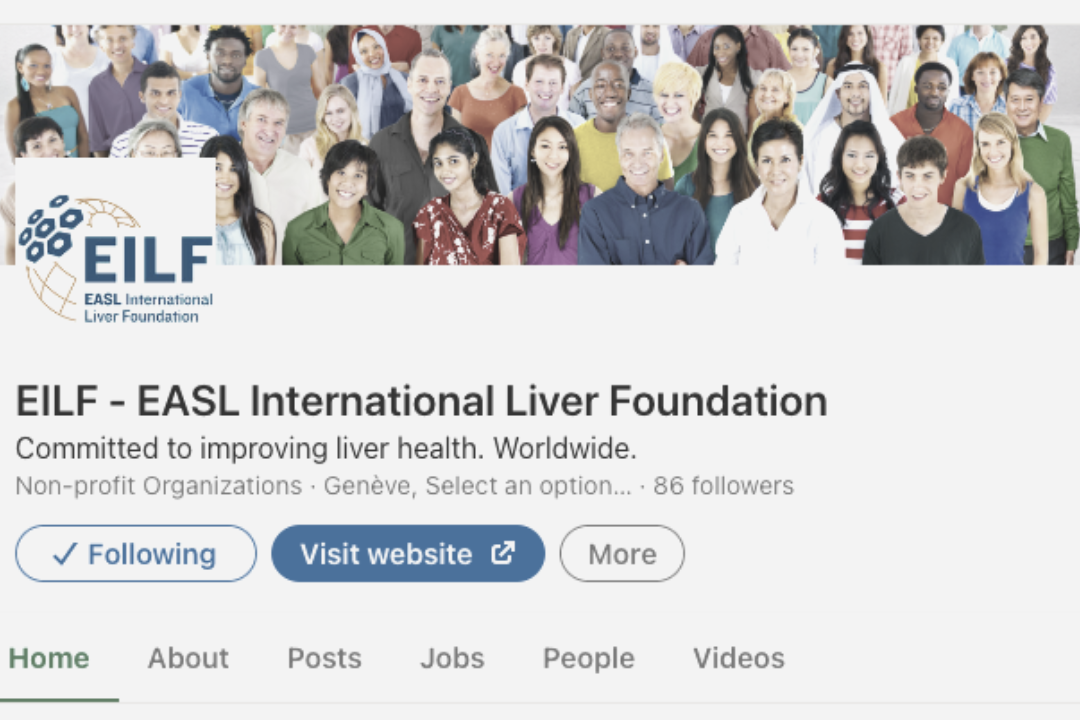 PROJECT
Set up a communication strategy for a LinkedIn company page to grow the audience  and connect with the followers through regular posts.
CLIENT
EILF – EASL International Liver Foundation, a non-profit organisation acvocating for a better treatment and quality of life for people impacted by liver diseases. 
Better visibility, more followers
"Pauliina came in to support our Social Media communication in order to increase visibility and awareness on the Foundation's fellowship programme. Thanks to regular meetings and a solid plan we more than doubled the account follower count in six months."
High quality, quickly
"Pauliina is committed and punctual. She delivers high-quality content fast, which is a big benefit for fast-moving clients. I recommend her to anyone who needs a reliable content creator."
Available & Attentive
"I enjoy the tone of Pauliina's writing! She creates high-quality content, is always available and listens to her clients' expectations with a lot of attentiveness."
Transform your business through quality copywriting!
testimonials – communication strategy
PROJECT
Establish a communications and content strategy that supports the sales strategy and brand building in growth stage
CLIENT
whatimpact.com, a match-making platform for social value partnerships
what THE client says
Having Pauliina planning whatimpact.com sales related communication strategy and building practices for our team for systematic content creation and digital channel distribution built a backbone to inhouse communications we have today.
She also hosted several workshops helping us to build customer personas and more focused messaging to attract customer sign ups to our platform. Her background as a journalist supported our PR efforts. I warmly recommend her services to solve various communication challenges!
PROJECT
Establish a communication and PR strategy to strengthen the professional brand and thought-leadership, reach new audiences and convert them into clients
CLIENT
Uncover, branding consultancy that drives change
What THE client says
"Working with Pauliina has been instrumental for gaining focus and momentum with my content creation – two things that are vital when you are in charge of your own PR and Communication activities.
Pauliina helped me to structure a realistic PR plan and create a framework to get me started (and sometimes unstuck).
As a result, my content gets done, I've increased my visibility in front of new audiences and had new leads coming in – and old leads are converting!"
"When I started working with Pauliina, I felt stuck and lacked inspiration. I struggled to identify topics that would resonate with different audiences in my network and I rarely published my personal opinions. 
Working with Paulina provided results very quickly. The number of weekly visits on my profile has more than doubled and my posts are generating engagement and comments. My follower base has grown organically from 1850 to over 2400 in only three months. 
I recommend working with Pauliina for professionals who want to increase their visibility on LinkedIn, either to sell their services or to share their expertise. I have increased the turnover with my clients, attracted new clients and I'm regularly approached by media and recruiters. I'm impressed with the clear and visible results we got in such a short period of time."
"Pauliina helped me launch my photography campaign and it was a total success! I was looking to enrol 21 women in it and received more than 80 applications.
With Pauliina's support, I created a landing page that communicated perfectly my mission and attracted the right people immediately. Pauliina also helped me put in place a great email template workflow, so my on-boarding process is quick and easy.
Finally, Pauliina is just a sweet person to work with, which is not something to be underestimated. Thank you, Pauliina!"
"Pauliina is a master of creating flexible, resilient, and reliable systems for marketing. She set up important content planning, production and delivery systems and strategies that continue to shape our business' practices to this day and ones that I will take with me throughout my career.
Pauliina's knowledge, insights and expertise was an incredibly important asset to consolidating our brand and growing our thought leadership in the sector. She was ready for any and all opportunities, projects and challenges which is incredibly important in small / growth business environments. She introduced a great balance of stability through communication and content planning systems as well as the freedom to try new and creative methods in our marketing. 
PROJECT
Establish a communication strategy that supports lead generation and grows the audience, all while remaining manageable for a small team
CLIENT
TS Home Decor, a sustainable home decoration and furniture company
what THE client says
I was struggling to address my dream audience and instead I was trying to please everyone. Jumping from one project to another without getting results!
Pauliina helped me clarify my communication and find my unique voice. Now I know what to do, where, when and how to express my brand through content. Thanks to consistent content creation, my Instagram and Pinterest accounts have grown!
PROJECT
Create a content strategy and a concrete content plan which supports business goals
CLIENT
RyllaYoga, a yoga and mindfulness studio
What THE client says
Social media always felt like a huge set of massive swimming pools – and I didn't know how to swim! Working with Pauliina has given me the tools I need not only to dip my toes in, but to swim with ease and grace. I needed confidence and that's what I got. Thank you Pauliina!
"Pauliina was of great help with communication when I launched my natural cosmetics company &TheGreen. I was a little all over the place, but Pauliina helped me focus on one channel and came up with good ideas for newsletter content. She also helped me revise my existing website content and email campaigns. I really recommend working with her!"
"Pauliina helped me rework my LinkedIn landing page and increase activity on my profile. We created a strategic communications plan that I now renew weekly and follow as closely as I can. I am happy to recommend Pauliina to anyone who needs a stronger, greater presence online.
Pauliina is an experienced strategic communicator and journalist. Coupled with her expertise at handling digital platforms, Pauliina is reliable, constructive, professional and friendly and is always willing to help her clients achieve their communication objectives."
"I cannot recommend Pauliina highly enough! She's helped me raise my profile on LinkedIn and elsewhere and guided me tofind what's best for me and my particular business. I've learned a lot about creating and organizing my content from her."
Your audience is missing out on your content – gain clarity and confidence and convince your dream audience!
portfolio – journalism & media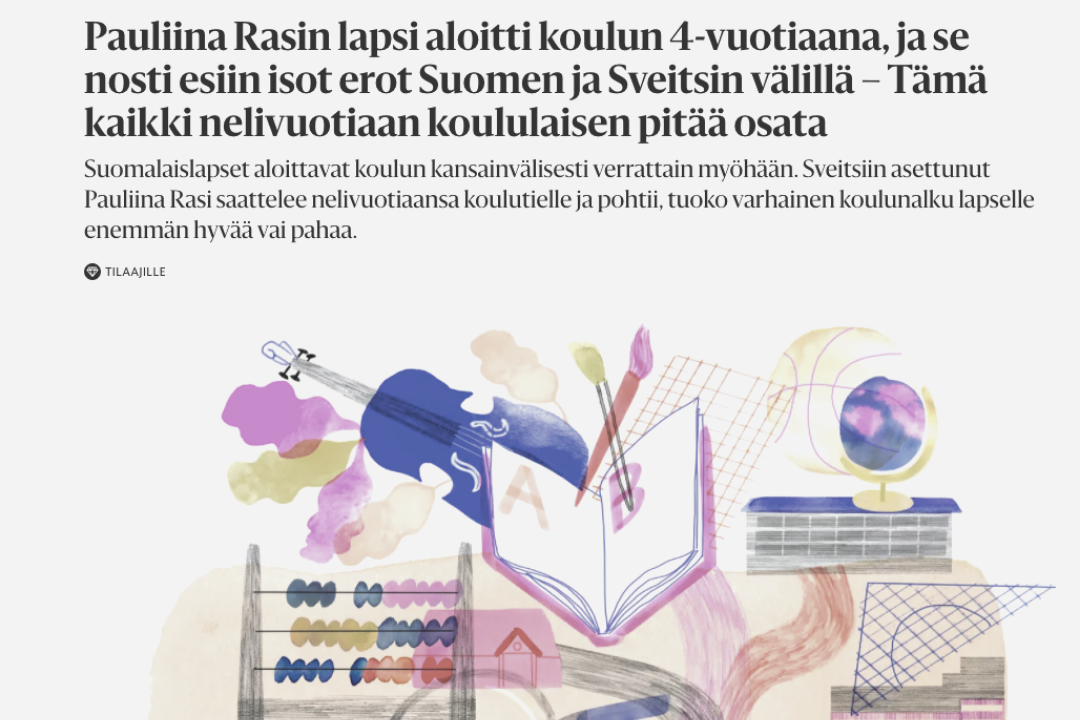 PROJECT
Magazine article about the differences in early-stage education systems between Finland and Switzerland
CLIENT
Sanoma Media, one of the biggest magazine publishing houses in Finland
"Pauliina is a reliable writer who interviews experts with precision and expresses herself clearly even on complicated topics. She easily creates comprehensible texts, always having the reader at the centre."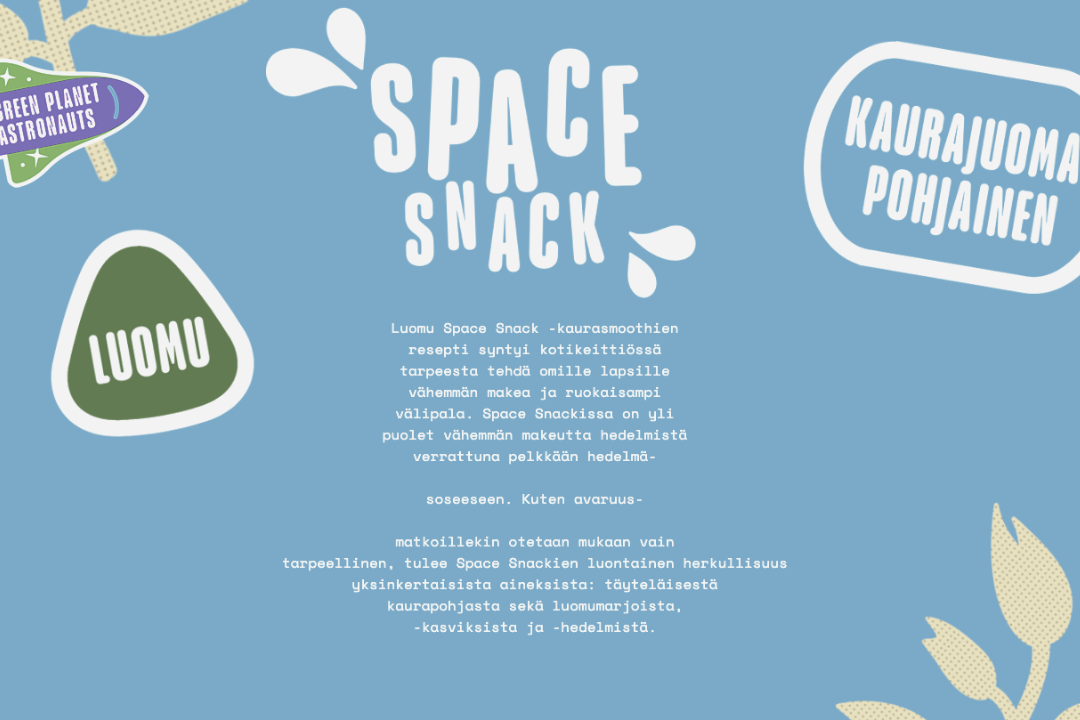 PROJECT
Create an actionable PR and media strategy for an early-stage start-up to improve visibility and gain media attention
CLIENT
Green Planet Astronauts, a vegan-based baby food innovator
"As a start-up with a small team, we are aiming to get more visibility in the media, but also need to manage a lot of other priorities. Thanks to working with Pauliina, we were able to establish a clear and actionable plan and priorities for different projects."
Great fit for client magazines
"Pauliina understands how to combine quality journalism with the special requirements of customer magazines. Collaboration with her is always effortless: deadlines are met, the results are of high quality and it is just impossible not to get along with her!"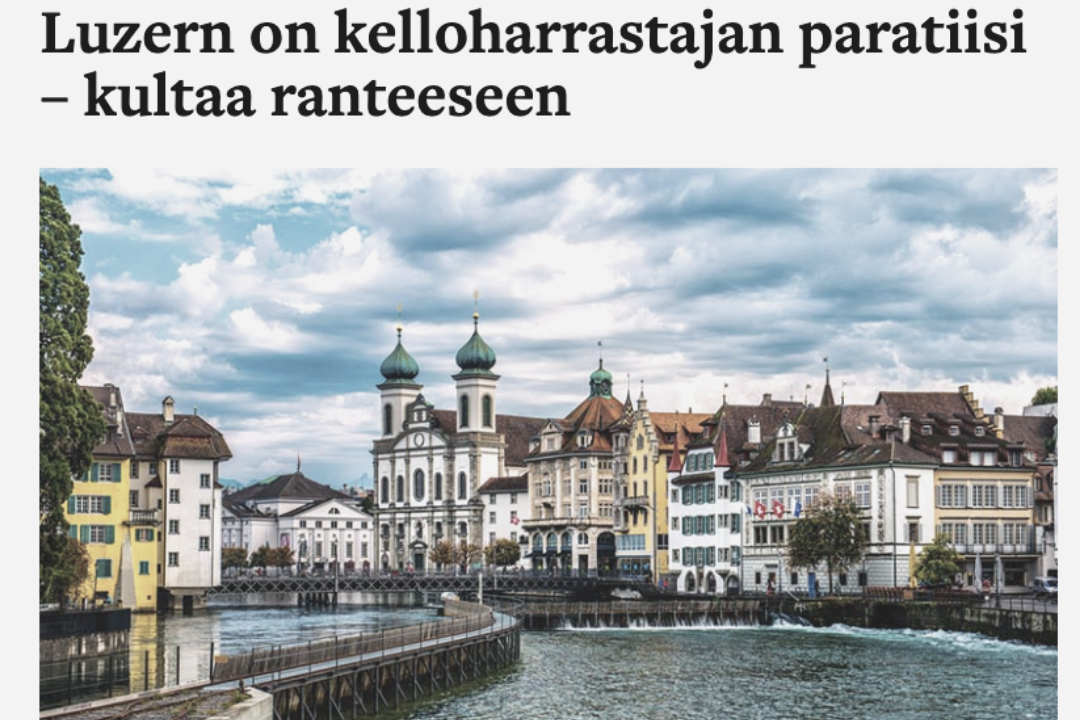 PROJECT
Series of travel articles targeted to quality conscious travellers and offering information and experiences for all travel-enthusiasts
CLIENT
Taloustaito, Finnish finance and lifestyle online magazine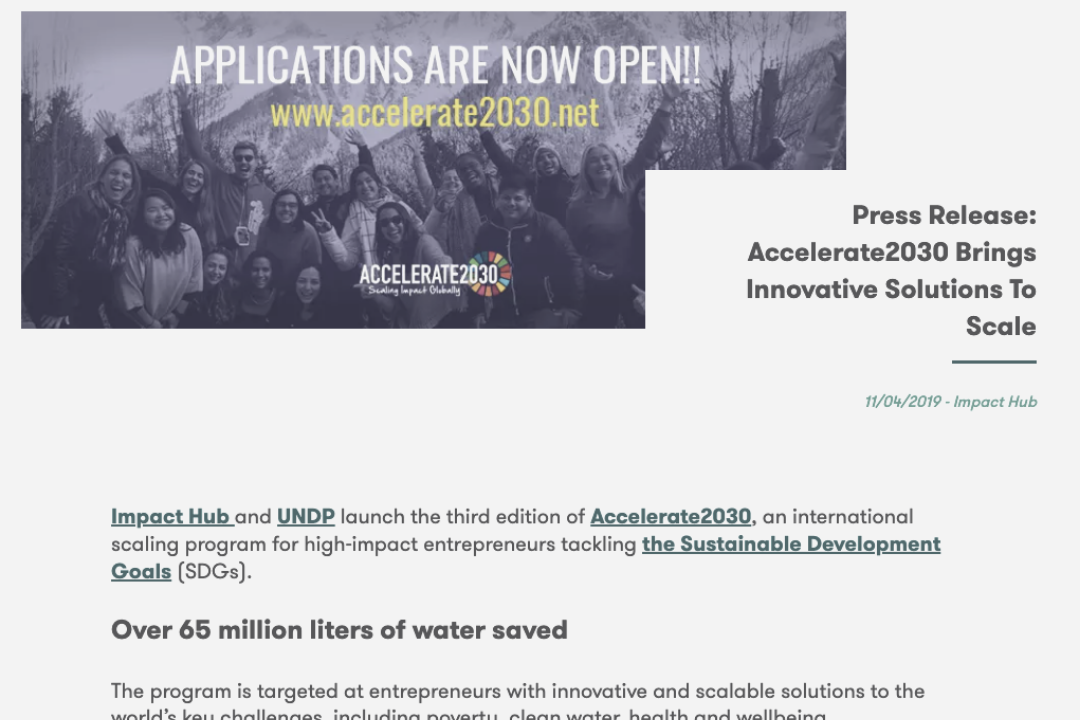 PROJECT
Press release to announce the call for projects to find and attract the best cancidates for a new round of start-up accelerator
CLIENT
Accelerate2030, start-up accelerator program for companies aiming to reach the UN Sustainable Development Goals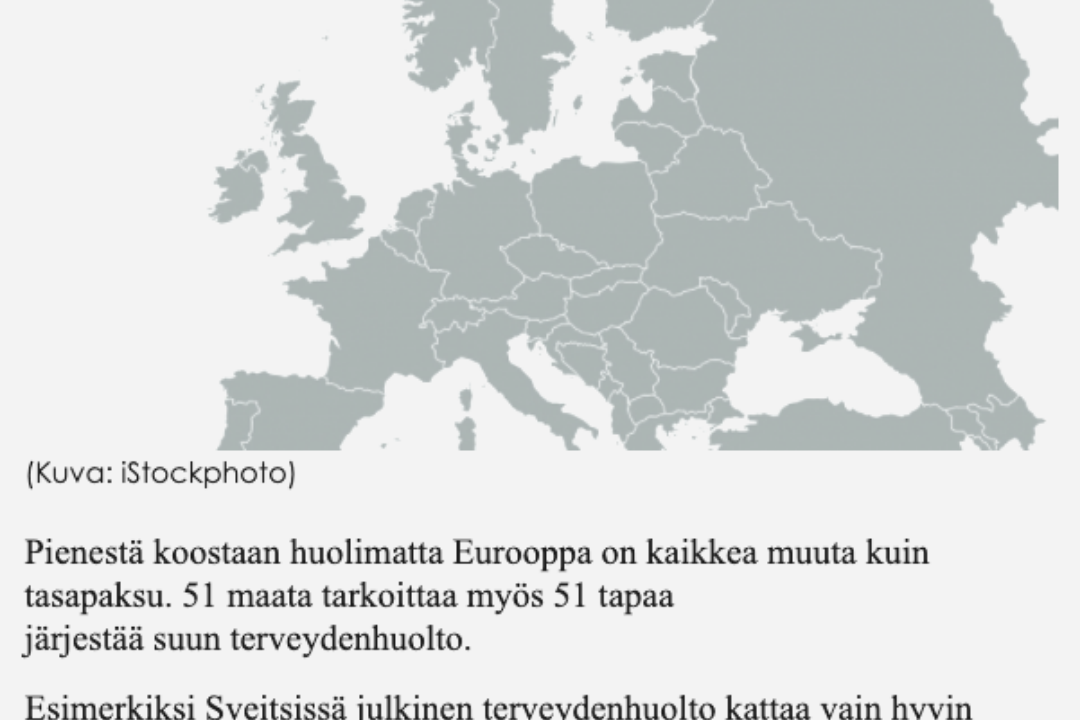 PROJECT
Special article presenting and comparing different systems in oral health care in different European countries
CLIENT
Finnish Dental Association, association of oral health care professionals in Finland
get your dream audience line up behind your door!