Do you want to create content that brings you closer to your results – quickly and easily?
This workshop is for you!
Content is a wonderful way to…
•  Connect with the right people
•  Build your profile as a thought-leader
•  Serve your clients even better than before
•  Take your career to the next level
But Content Marketing Can Also Turn to…
• A waste of time
•  Lots of frustration and grey hair
•  Confusion and feelings of overwhelm
•  Spending hours on social media every day, without seeing results
There's Nothing Wrong With Your Content!
All you need is a bit more strategy and planning around your content and marketing efforts.
Rock Your Content workshop is designed to support ambitious entrepreneurs and professionals in turning their content into success!
Forget about the stress and skip right to the fun part…
Rock Your Content Workshop Is Back!
The "Rock Your Content" workshop takes place on Monday, December 11 from 2 p.m. am to 5 p.m. (CET).
Save your spot for only 164 CHF and harness your content plan to generate business results!
The date doesn't work for you?
Join the waitlist for the second workshop on Thursday, December 14th (from 9 a.m. to 12 p.m.) and be the first to know when the new group is open for enrollment. No commitment required – make your decision when a new group opens!
In this half-day workshop you will…
review your content strategy
You'll evaluate which parts of your strategy work and which ones need to be updated so you can reach your goals.
make ruthless choices for 2024
Planning is all about prioritisation: you'll make the hard choices that allow you to stay on track.
Learn my signature system
At the end of the workshop, you'll know my 3-step signature system that helps you plan your year.
In addition, you'll also get…
An editorial calendar template to simplify your content planning
Personalised support in a small group, during and after the workshop
constructive feedback and fresh inspiration from other participants
This is how content planning can benefit your business!
"The workshop was a wonderful combination of connecting, exchanging, learning and applying what we learned right away! That was particularly helpful for me as otherwise I often listen to very interesting things in a workshop, but never take the time to apply all the tips. I really appreciated that we did it right away and that everyone walked away with a 'content plan' for the coming months."
"The Rock Your Content Workshop helped me see that content strategy is not only for the owners of big businesses but it's also useful for small & mediumm-sized businesses. As a matter of fact, it is applicable even if you develop your personal brand! Tiny little steps lead to visible results. In a small group, you also learn from  other participants."
"It was very helpful to have the time – and a structured environment – to think clearly about my most important high-level priorities and focus projects. During the workshop, I identified three focus points per quarter and then broke them down into monthly plans."
"I loved everything about the workshop, from the content strategy and the five invaluable steps to the editorial calendar. A real breakthrough for me was to have a long-term vision and to start reflecting about the next 6-12 months, having in mind important themes or theme days that can help us to structure our content for each month and week."
Don't yell alone in the empty halls of social media!
Join the "Rock Your Content" workshop and plan content that gets clients line up behind your door.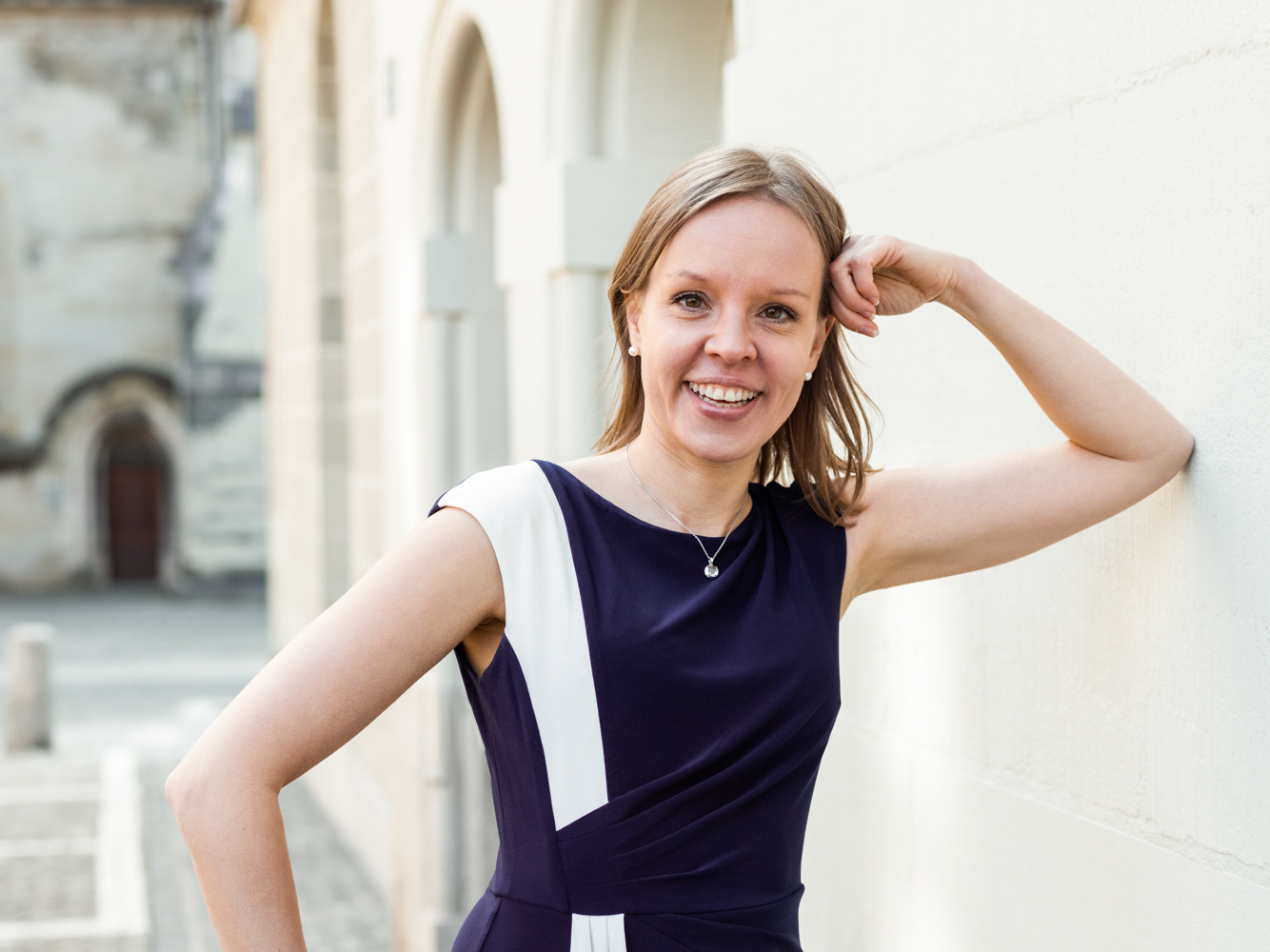 I'll help you turn your content into business results!
Hi, I'm Pauliina!
I've been working with content and messaging for 20 years, first as a journalist, then as corporate communications and PR specialist. 
Throughout my career I've focused on finding the words and point of views that attract the audience's attention and nudges them in the right direction. 
Now, in my own business, I distill my passion for storytelling and experience in content creation to help ambitious businesses to get their message across in the digital world, to connect with new clients and grow even faster.
Rock Your Content workshops are one way for me to bring this mission to life and support talented entrepreneurs and professionals in making their dreams come true.
Make 2024 Your Year!
Join the "Rock Your Content" workshop and plan content that helps you reach your most ambitious goals.