CREATE CONTENT THAT GROWS YOUR BUSINESS AND GETS YOU RESULTS!
MY FREE CONTENT GUIDE SETS YOU UP FOR SUCCESS IN 10 MINUTES! >>>
programs & workshops that improve strategic content skills
Create quality content yourself – or set up a team to help you.
These programs, workshops and free tools are tailor-made for entrepreneurs like you.
They help you get results from the first day and improve your skills to guarantee a lasting success
Online programs & workshops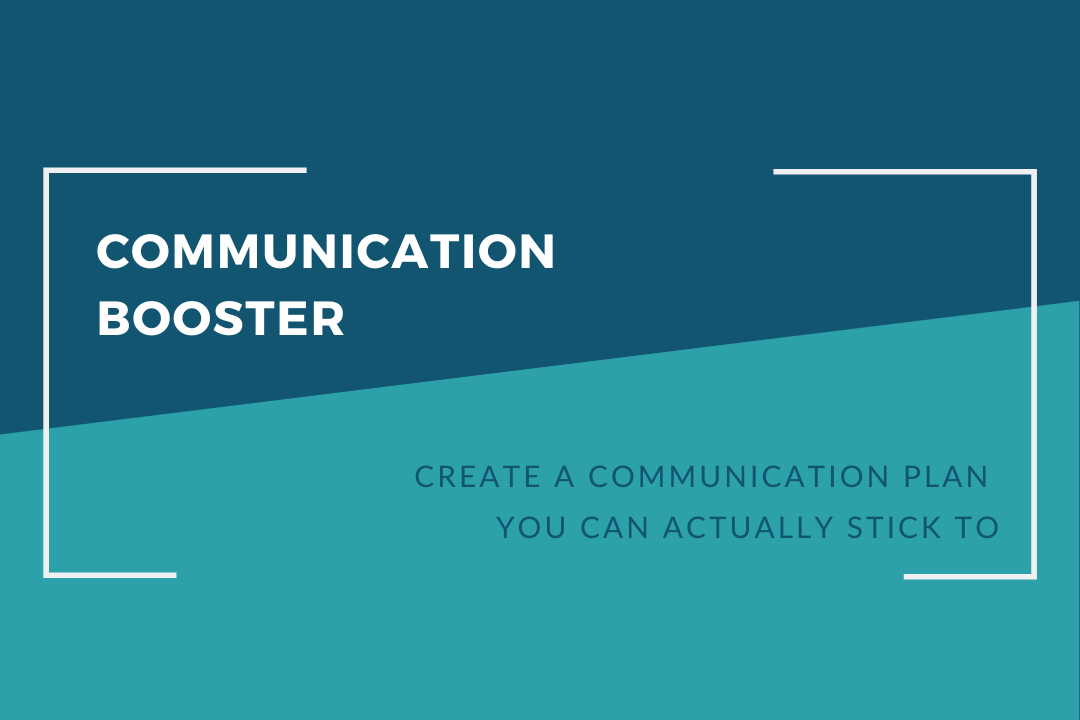 Communication Booster
Build a communication strategy you can actually stick to!
In just six weeks, Communication Booster guides you through the process of creating a solid communication strategy for your business. The best part? The plan is so easy and simple that you'll have no problems to put it into action.
You will know with complete clarity where to show up, which content actually improves your business and how to create that content effortlessly and professionally – with a small team and budget.
In addition to pre-recorded modules and workbooks, 1:1 coaching option available.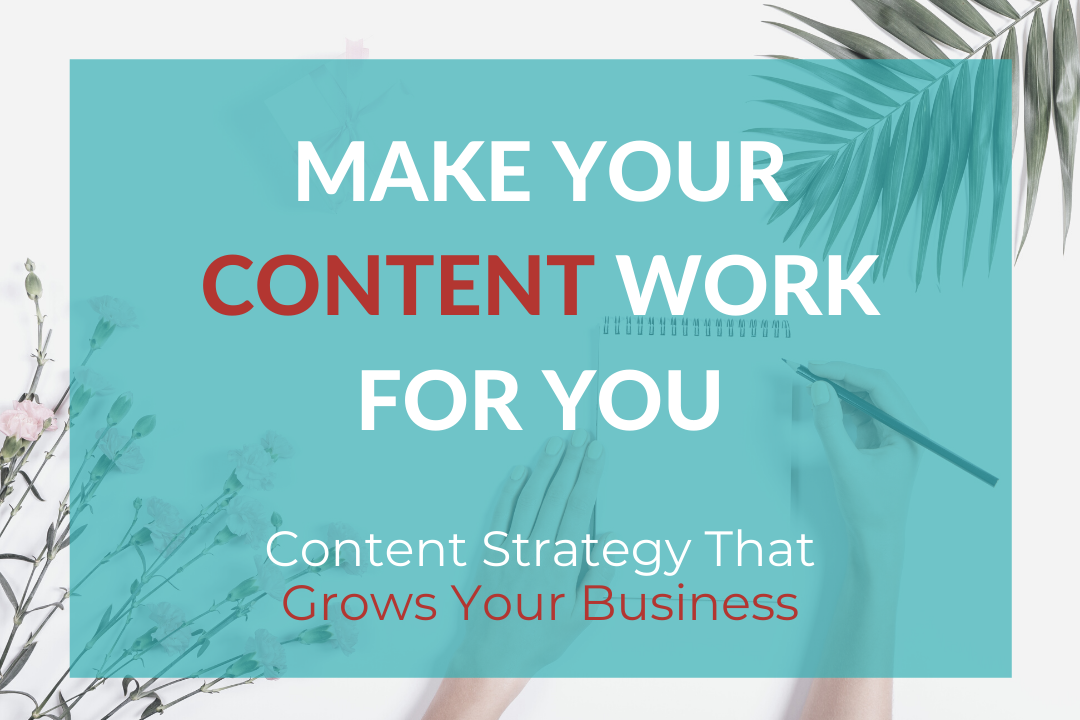 Make your content work for you
What kind of content do you need to grow your business and reach your audience?
This masterclass helps you navigate those choices quickly and effortlessly. 
In three days, you'll gain clarity on your key message, find topics that grab your audience's attention and create a content creation routine that makes writing easy.
Ideal choice for solopreneurs and aspiring entrepreneurs to set your communication up for success. 
In addition to pre-recorded lessons and workbooks, 1:1 support available.
You already have a brilliant team that can create all the content you need. A tailored workshop helps them sharpen their skills even more.
Workshops cover content planning, writing, text finishing, corporate blogging and media relations.
The content as well as the length can be tailored to meet your needs and expectations.
This is how trainings can nudge you forward:
"Before joining Communication Booster, our content creation was very sporadic. Now we are all on the same page and have a clear plan. Communication Booster is a great choice especially for teams without communication background."
"Content creation used to be very stressful for me. I had a lot of things in my mind all the time, and often we put the content together at the last moment. Thanks to Pauliina's workshop and advice, I have a clear content plan and can create content more quickly. Even when things get busy, I'm not stressed!"
"When I published my first book,  I was lost on how to build my online presence. Pauliina's support helped me strategize on how to show up and reach my audience. She supported me in clarifying my purpose and goals and encouraged me to be brave in trying out new things I hadn't considered doing before!"
do you want to sharpen your pen or polish your strategy?
Let's talk about which program skyrockets your skills!
get started with these Webinars & Free events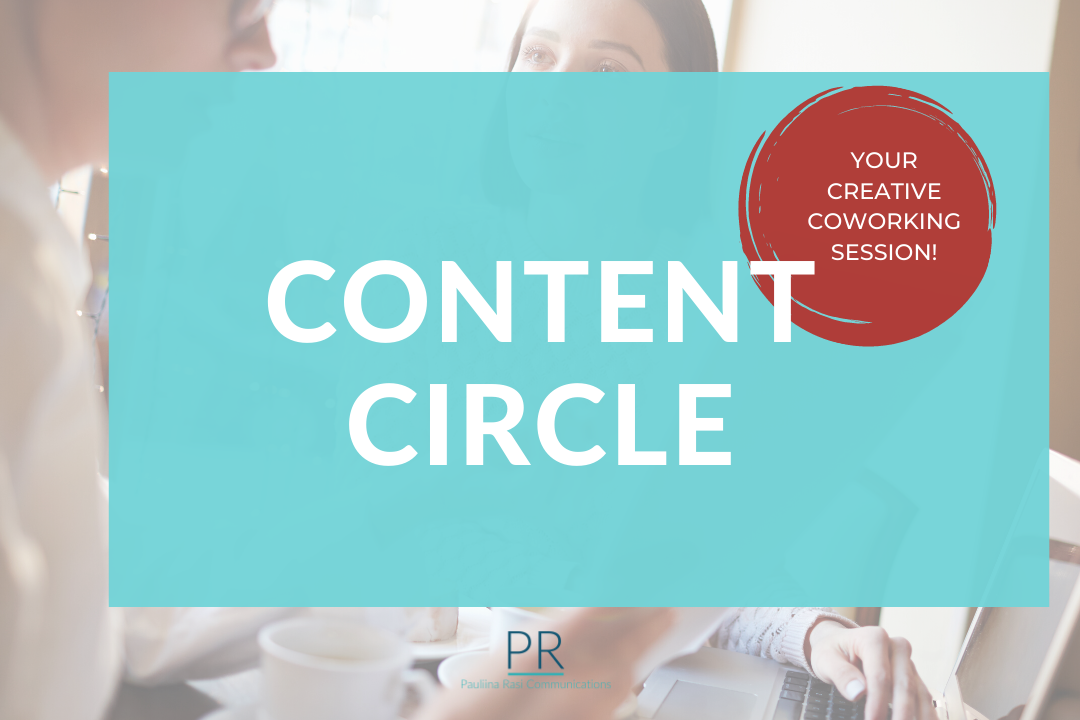 Are you procrastinating about your content creation?
Or maybe just struggling to find time for it in your busy schudule?
Content Circle is the opportunity you've been waiting for! It is a creative coworking session for mission-driven entrepreneurs who want to tackle their to do list, test ideas and network with other ambitious entrepreneurs. 
Content Circle reunites monthly. Sign up for the next event!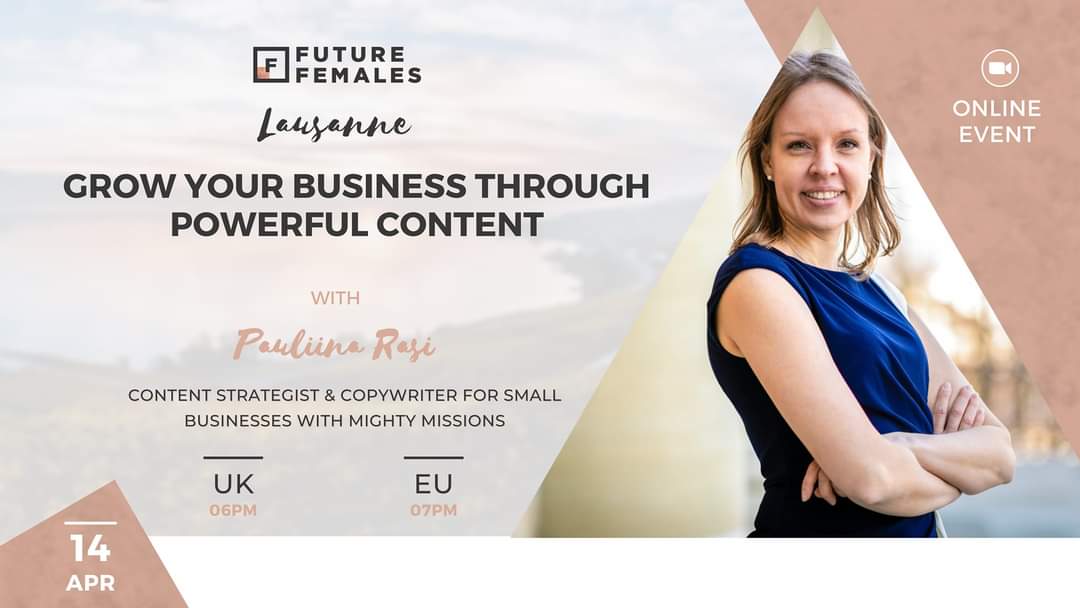 Join me on April 14th in this webinar hosted by Future Females!
We'll talk about creating content that doesn't only take up your time but actually boosts your business and allows you to see your vision come true.
Save your spot today!
save time: Free tools & templates
Create quality content quckly with the help of these free tools and templates! Who said content creation can't be fun?
What would it mean for your business, if you got noticed by your dream audience?
Let's talk about how communication strategy & quality content can help you reach your goals.